This Is Usually How Long It Takes Before Cabinets Start Becoming An Eyesore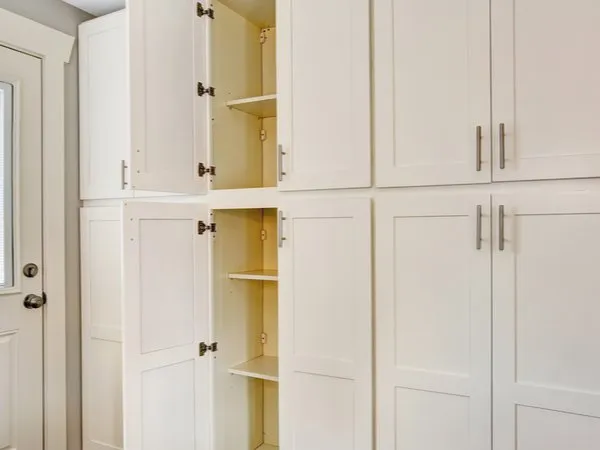 You can tell when your cabinets are on their last legs. They don't look or work like they used to (or should).
In this post, you can discover how often cabinets should be replaced. You can also find out what mainly causes cabinets to need replacing.
"At our cabinets? They look fine," says Justin.
"Take a closer look," says Amber. "I can see the stain fading on all of them, a few have minor nicks, and one or two have moisture damage," she points out.
Justin's eyes widen as he gets closer to the cabinets. "Where did all this come from?! Either we're irresponsible or these cabinets are super old." Amber shrugs. "They're old. I mean, we did cause the damage, technically, but that's just what happens the longer you own something."
Justin frowns. "I need to look up how long cabinets last before they need replacing. Can you look up how long painted cabinets last? Might be nice to at least freshen up or change that part," he asks.
"Sure thing!" says Amber. "Sounds like we're going to get a new look for our home," she says excitedly. "We'll need to look up kitchen cabinet costs too." The couple grabs their phones and they start searching Google for answers.
Here's what the couple discovers:
Most cabinets should last around 20 years. But, cabinets from big box stores can be a different story. You may need to replace them every 5 years or so. The difference is they usually use lower-end materials.
How Long Kitchen Cabinets Last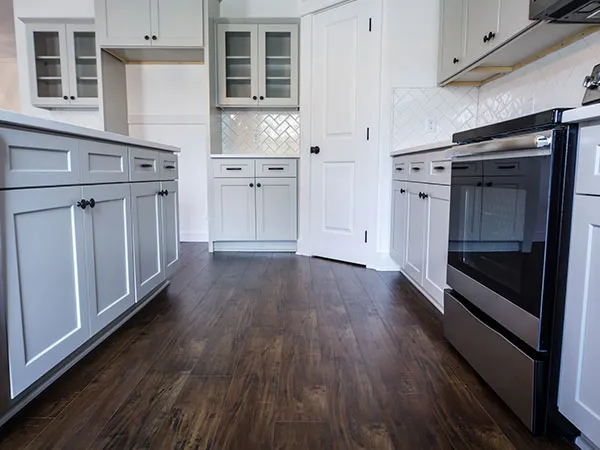 Kitchen cabinets last about 20 years as well. They last much longer than they used to because construction materials and methods have advanced. Kitchen cabinets made from a lower-quality material may not last that long.
How Long Painted Cabinets Last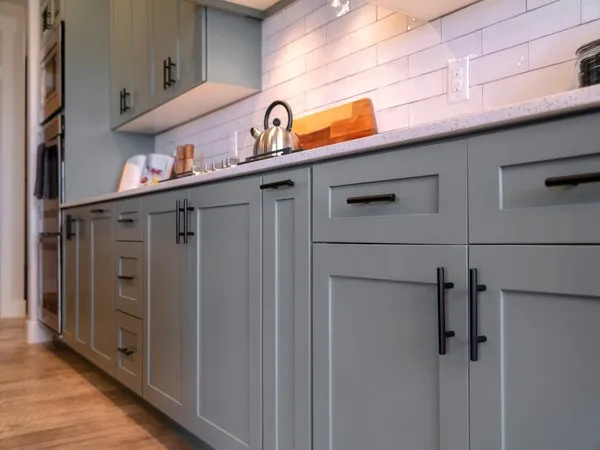 Cabinet paint only lasts 1 or 2 years. It mostly depends on where they are in your house. Painted kitchen and bathroom cabinets don't last as long because they're in high heat and moisture areas. Cabinets in heavily trafficked areas also get damaged more easily.
What Mainly Causes Cabinets To Need Replacing
They look outdated. Sometimes you just get tired of looking at the same cabinets year after year. Not only that, but new cabinets have really cool features! Plate dividers, charging ports, seasoning racks, and more!
Damage. Cabinets can't last forever, especially the ones in kitchens, bathrooms, and high traffic areas. Moisture damage, warping, and normal wear and tear happen to everyone's cabinets.
Low-quality material. Lower-quality materials are more affordable, but they wear down more quickly. They might be cheaper upfront, but you'll need to pay a contractor to install them each time.
You May Also Like To Know
"Now, on to the next!" says Justin. Amber claps her hands gleefully. "I can't believe we're getting new cabinets soon! Let's see what else this blog has on cabinets."