This Is How Much Your Tucson Neighbors Are Investing To Make Their Home Even Better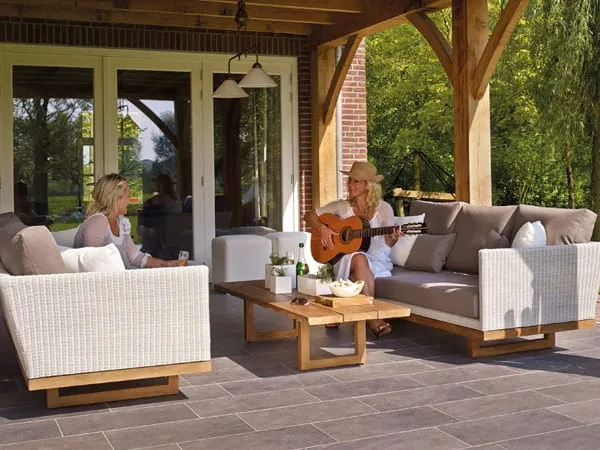 We're so glad you're looking for the answer to this question! Talking about pricing is hard, but we believe that it needs to happen. There's no point hiding it if we're going to have to talk about it eventually.
In this post, you'll find out the cost of Tucson home additions per square foot. You'll also discover some examples of prices according to size and what can change the price.
"We're rubbing elbows so much in here we could start a campfire," huffs Justin.
Amber sighs and flops down onto the couch next to him. "We really could, especially with the kids. We need more space." Justin looks down at her with a thoughtful look on his face. "Why don't we get a home addition then?"
Amber suddenly sits up. "I like that idea, but how much does a home addition cost per square foot?" Justin shrugs. "I don't know. Let's check out that blog where we found those home addition ideas."
"We totally forgot about that idea," says Amber as she picks her phone up off the table. She finds the website and starts looking through the blog.
"Aha! Just like you thought, take a look with me," she says, turning the phone so Justin can see.
How Much Home Additions Cost In Tucson
The cost of home additions in Tucson is about $150 per square foot. This includes framing, roofing, electrical, painting, and other necessities. Deck additions start at $55 per square foot. The cost changes based on size, complexity, and materials.
Size And Cost Examples For Home Additions
150 square foot room would start at $22,500
300 square foot room would start at $45,000
450 square foot room would start at $67,500
600 square foot room would start at $90,000
The Main Factors That Change The Price
Size. Larger home additions tend to cost more because they need more materials, time, and labor. Smaller ones can still be expensive. If your small addition has more expensive materials and is more complex, it may cost as much as a larger addition.
Complexity. This can include how much electrical wiring, the number of faucets, how many walls need putting up, the layout, if it's ground level or second-story, and more. If it takes more work or has custom parts it'll have a higher cost.
Materials. You can choose more expensive materials, like marble, or less expensive ones like quartz. This is just one example, but it holds true across the board.
Who you hire. Whichever of the home addition contractors in Tucson you hire, it's better to choose the high-quality one rather than the budget one.
You May Also Like To Know
"This is so exciting, we're one step closer to getting a home addition," says Justin happily. "Yeah, but what are we adding onto our home?" asks Amber. Justin shrugs. "Let's explore some more and see what we want."