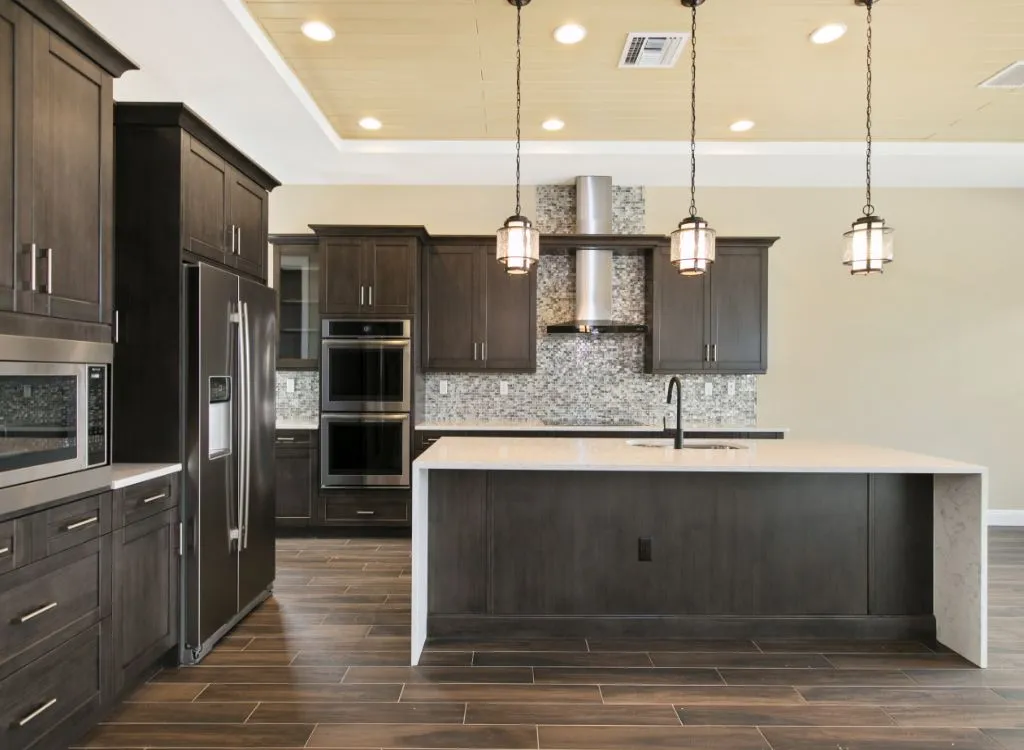 Are you in the market for some new pendant lights for your kitchen? If so, you're in luck!
Pendant lights are the perfect way to add some character and style to your kitchen. Whether you're looking for a classic look or something more contemporary, there's a pendant light out there that's perfect for you.
In this post, we'll be sharing our guide to the best pendant lights for your kitchen. We'll cover everything from materials to styles, so you can find the perfect pendants for your home. Keep reading to learn more!
What To Consider When Choosing A Pendant Light
Pendant lights are a popular choice for kitchens, and it's easy to see why. They free up valuable counter space, provide focused task lighting, and can add a touch of style to even the most utilitarian of cooking spaces. But with so many different pendant lights on the market, how do you choose the best one for your kitchen?
Here are a few factors to consider:
The Size Of The Light
Pendant lights come in a variety of sizes, from petite chandeliers to large industrial-style fixtures. It's important to choose a light that is in proportion to the size of your kitchen. For example, a large pendant light would look out of place in a small studio apartment, while a small pendant light would get lost in a sprawling country kitchen.
The Style Of The Light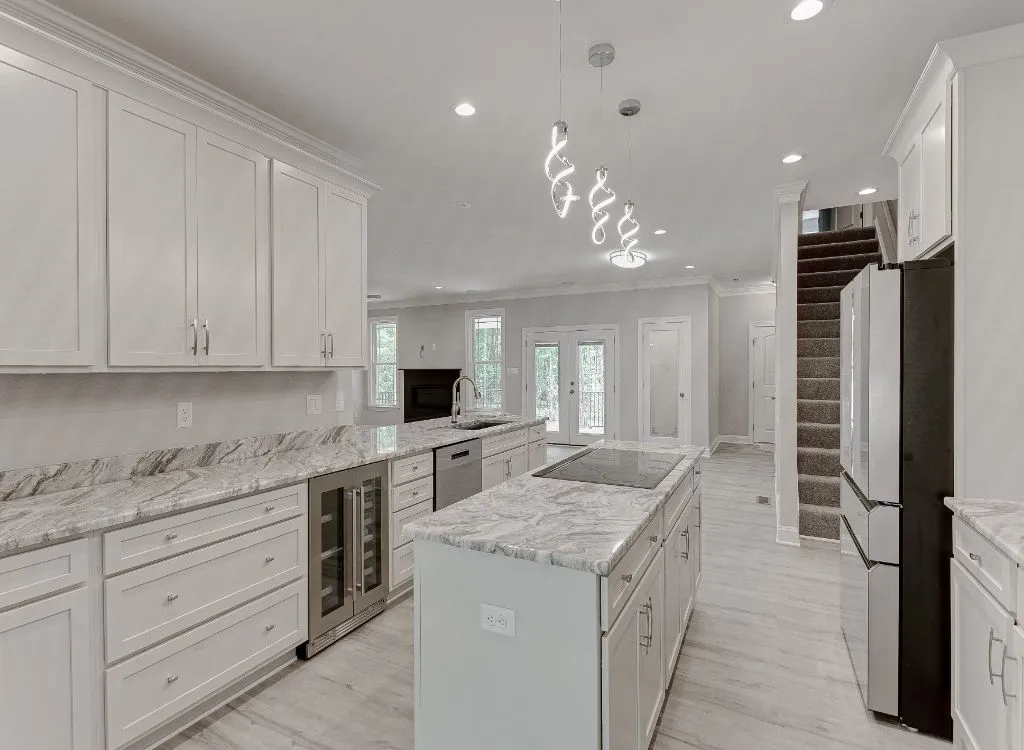 Just as there are many different styles of kitchens, there are also many different styles of pendant lights. To choose the best light for your kitchen, start by thinking about the overall style of your space. Is it traditional or contemporary? Rustic or industrial? Once you've decided on the general feel you're going for, you can narrow down your choices to pendant lights that complement that style.
The Finish Of The Light
Pendant lights are available in a wide range of finishes, from glossy metals to matte ceramics. Again, it's important to consider the overall style of your kitchen when choosing a finish for your pendant light.
A sleek stainless steel light might look out of place in a rustic farmhouse kitchen, while a delicate glass pendant might get lost in an industrial loft space.
The Function Of The Light
Think about the function of the light. If you need task lighting over your island or sink, look for pendant lights that cast a bright, focused beam. If you want to create ambiance in your kitchen, look for pendant lights with diffused light bulbs.
By taking these factors into account, you can be sure to choose the best pendant light for your kitchen. With careful consideration, even the simplest cooking space can be transformed into a stylish and inviting room.
Pendant Light Materials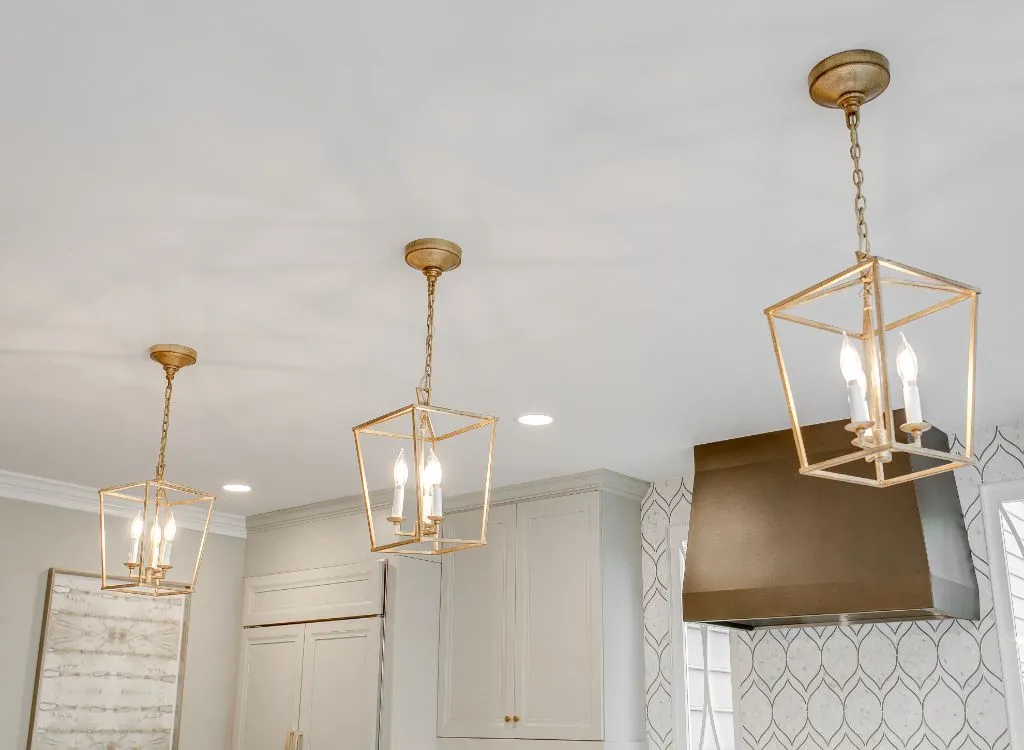 These days, there are all sorts of pendant lights available on the market. But what material should you choose to create the best pendant light for your kitchen?
Here's a quick rundown of the 3 most popular materials used for pendant lights:
1. Glass is a classic choice for pendant lights. It's elegant and easy to clean. Plus, it diffuses the light nicely, providing a gentle glow
2. Metals such as bronze, copper, and brass are also popular choices for pendant lights. They add a touch of elegance to any space and they're very durable. Plus, metals are great at reflecting light, so they can really brighten up a room
3. Wood is another option for pendant lights. It can give your space a warm, natural feel. Just be sure to choose a wood that's durable and easy to clean, like mahogany or cherry
However, you don't have to limit yourself to glass, metal, or wood! Nowadays there are even more materials you can choose from.
So what's the best material for your pendant light? That depends on your personal style and the overall look you're going for in your space. But whatever material you choose, make sure it's something you'll love looking at every day.
Types of Pendant Lights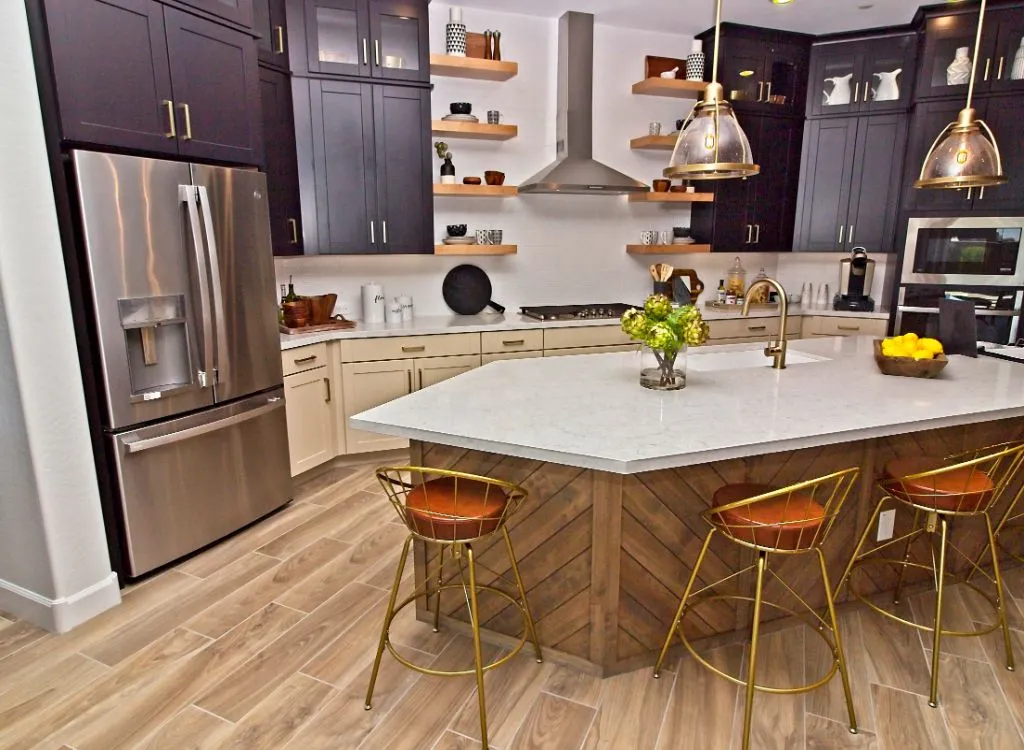 Whether you're looking for a classic style or something more modern, there's a pendant light to fit your needs.
Here are some of the best pendant light types to consider for your home:
Drum Pendants
Drum pendants have a cylindrical shade that hangs down from the ceiling. These shades can be made from a variety of materials, including fabric, metal, and glass.
Drum pendants are a popular choice for use in kitchens and dining rooms, as they provide ample lighting for tasks such as cooking and chopping food. They're a great option for spaces with high ceilings, as they help to bring light down into the room.
Globe Pendants
Globe pendants are similar to drum pendants, but they have a spherical shade instead of a cylindrical one. Like drum pendants, globe pendants come in a variety of materials, sizes, and colors.
These fixtures are often used as general ambient lighting in living rooms and bedrooms. These lights are a great choice for rooms with lower ceilings, as they provide downward illumination without being too overwhelming.
Dome Pendants
Dome pendants have a bowl-shaped shade that hangs down from the ceiling. These lights are ideal for rooms with medium-to-high ceilings, as they provide ample light without being too overbearing.
They tend to be wider than they are tall, giving them a fairly wide area of illumination. This makes them ideal for use over a kitchen island or dining room table.
Whether you're looking for a statement piece for your entryway or a more understated light for your kitchen, dome pendant lights are a great option.
Cluster Pendants
Cluster pendants consist of multiple lights hung together from the ceiling. They offer a great deal of flexibility when it comes to design.
Cluster pendant lights can be arranged in a variety of configurations, making it easy to customize the look of your space. They're also perfect for creating a focal point in a room, and they can be adjusted to provide different levels of light
Lantern Pendants
Lantern pendants are yet another type of pendant light that is known for its distinctively shaped shade. Lantern pendants typically feature a square or rectangular shade with an open bottom, which allows light to shine downward and creates a warm, inviting glow.
These fixtures are often used on porches and patios as outdoor accent lighting
Mini Pendants
Mini pendants are one of the most popular pendant light types. Mini pendants are perfect for creating targeted, focused light in small spaces.
They're small and unobtrusive, so they won't dominate the space as a large pendant light might. Mini pendants add a touch of style and personality to any room
Crystal Pendants
Crystal pendants may be the perfect option for you if you're looking for a pendant light that makes a statement. Crystal pendants add a touch of luxury to any space, and they come in a wide range of styles to suit any décor.
From classic chandeliers to sleek, modern designs, there's a crystal pendant light out there for everyone.
LED Pendants
LED pendant lights are a relatively new type of pendant light. However, they are becoming increasingly popular due to their energy efficiency and long-lasting lifespan.
Since they emit very little heat, they're perfect for use in areas where the temperature is a concern. Plus, because they last for years, you won't need to replace them nearly as often as traditional light bulbs.
Styles Of Pendant Lights
Pendant lights come in a variety of styles, including traditional, industrial, and minimalist. Other styles include rustic, art deco, and mid-century modern.
The best pendant light for your home will depend on the overall style of your space.
Traditional
If you have a traditional-style kitchen, for example, you might want to opt for a classic lantern pendant light.
Industrial
For a more modern space, an industrial-style pendant light with exposed bulbs might be the best option.
Minimalist
If you're looking for a sleek and minimalist look, then a simple globe pendant light would be your best bet. You probably want to steer clear of crystal pendants or anything that looks too busy or intricate. Drum pendants or LED pendant light types would also work well.
Rustic
If you're going for a rustic look in your home, then you'll want to make sure you choose a pendant light that fits that aesthetic. One option is to go for pendant lights made from natural materials such as wood or stone.
Art Deco
For a classic art deco space, consider using pendant lights with a simple, geometric design. This could include a lantern or dome pendant light. Some styles of crystal pendants could also fit well with an art deco aesthetic.
Mid-Century Modern
Mid-century modern design is all about clean lines and simplicity, so pendant lights with intricate designs or too many colors may look out of place. A simple globe or cluster pendant might be your best option, although you could probably find a mid-century modern style in other types of pendant lights.
Get More Great Advice By Using Frei Remodeling To Enhance Your Kitchen
Lighting is an important part of any space and we want to make sure that you have the perfect fixtures for your home. If you're looking for a quality kitchen remodeling experience, look no further than Frei Remodeling!
We'll work with you to design and build the perfect kitchen for your home. Plus, we offer a wide range of materials and finishes to choose from so you can create the perfect space for your needs. 
Fill out our contact form today and one of our experts will be in touch to talk to you about your kitchen remodeling project.