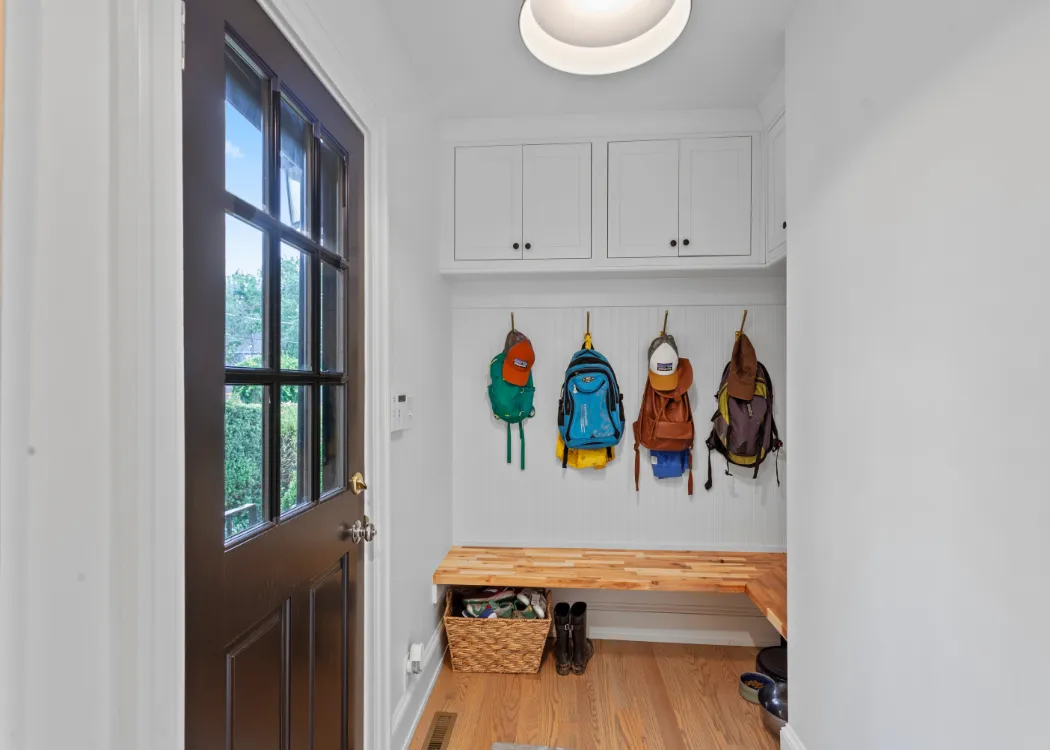 Are you looking to add some extra room to your home? Do you want to make sure you know all your options before deciding on your home addition project?
In this post, you can find the 21 types of home additions people in and around Tucson, AZ, are choosing. By the end of this post, you'll be closer to deciding (if not decided) which addition is best for your home.
What Is A Home Addition?
A home addition is an extension of your existing house that may or may not be built onto the original structure. Home additions come in all shapes and sizes and can be used for different purposes, such as adding extra bedrooms, bathrooms, living spaces, storage areas, etc. 
There are many types of home additions, including bump outs, second-story additions, and sunrooms.
The 21 Different Types Of Home Additions
1. Detached Accessory Dwelling Unit (DADU)
A detached accessory dwelling unit (sometimes called an in-law suite) is essentially an apartment on your property. The DADU can be used as a small home, guest room, rental space, or anything else you can imagine. They add value to your property since they are considered separate dwellings from the primary residence.
2. Attached Accessory Dwelling Unit
An attached accessory dwelling unit is similar to a DADU, but it's connected by a door or passageway instead of completely detached from the main structure. This type of addition is perfect for those who don't have enough yard space for a DADU but still need additional space.
There are plenty of ADU design ideas to help it fit with the style of your main house.
3. Sunroom Or Four-Season Room
A sunroom or four-season room (one of the types of sunrooms) provides lots of natural light and gives you beautiful views of the outdoors from inside your home. The main difference is a four-season room has temperature control. Both are like having an outdoor room without dealing with bugs, weather, and other outdoor issues. Plus, it adds value to your property when it comes time to sell.
4. Enclosed Front Porch
This creates extra living space and provides additional security and protection against the elements and insects. There's nothing like enjoying a warm morning or stormy afternoon on a front porch.
5. Mudroom
This is an area where people can store coats, shoes, backpacks, and other items as soon as they walk in the door, helping lessen clutter throughout the house. Plus, mudrooms often feature built-in storage cubbies to keep everything organized.
6. Expanded Laundry Room
An expanded laundry room is a great way to give yourself extra storage space without building an entirely new room. This addition is fairly simple and inexpensive; all it requires is expanding your current laundry room by removing walls or adding an extension. You could also opt for custom built-in cabinets or shelving units if you want something more luxurious.
7. Room Addition
Whether you want an extra bedroom, office, dining room, or playroom, a conventional house addition like this can provide you with a solution. It can be as simple as building an additional structure onto the side of your house or as complex as completely reconfiguring existing rooms.
8. Bathroom Addition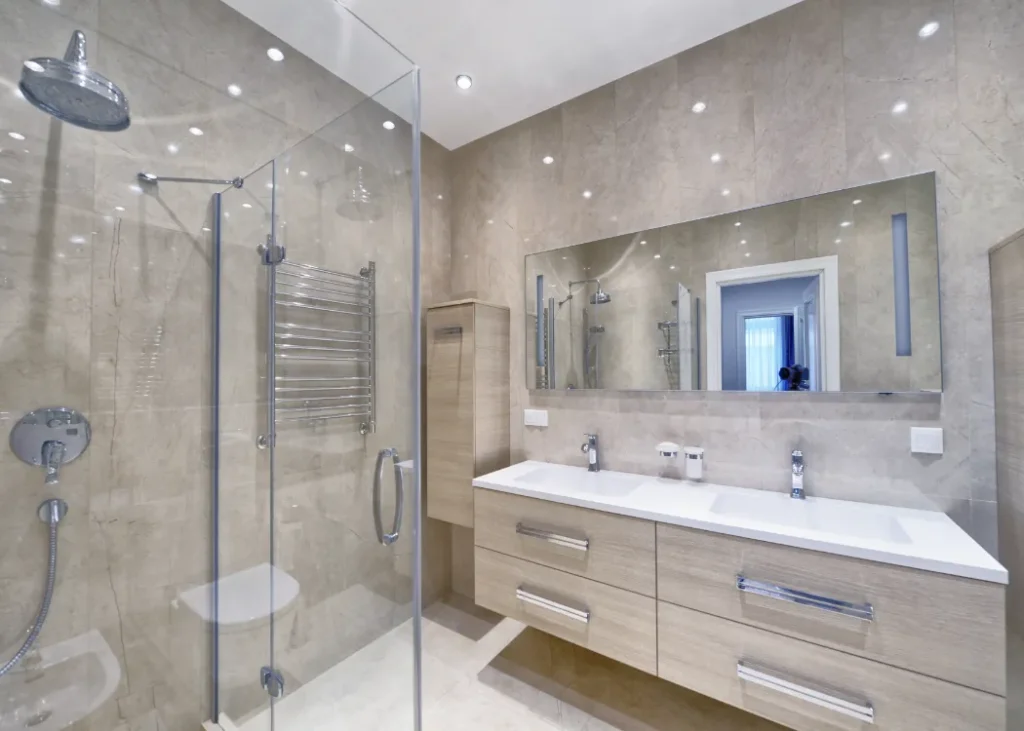 This addition involves expanding your existing bathroom by installing another structure or knocking out walls between two rooms to make one larger bathroom. This can be a great way to give yourself more storage and countertop space.
9. Bump Out
A bump out is an extension that's added to one side of a house to get extra space and functionality. They're typically used for kitchens and bathrooms but can also be a small mudroom or entryway area. The great thing about bump outs is that they normally don't require much construction work.
10. Dormer
A dormer is an angled roof window that adds more natural light to a room while maintaining its structural integrity. They are often used in attics, bedrooms, and bathrooms to make these spaces look bigger and brighter. Dormers are also relatively inexpensive compared to other additions.
11. Closet Addition
Adding an extra closet—or even expanding an existing closet—can give you the extra storage space you need without sacrificing too much floor space. Plus, it gives you an easy way to organize your belongings and keep them tucked away from sight.
12. Pantry Addition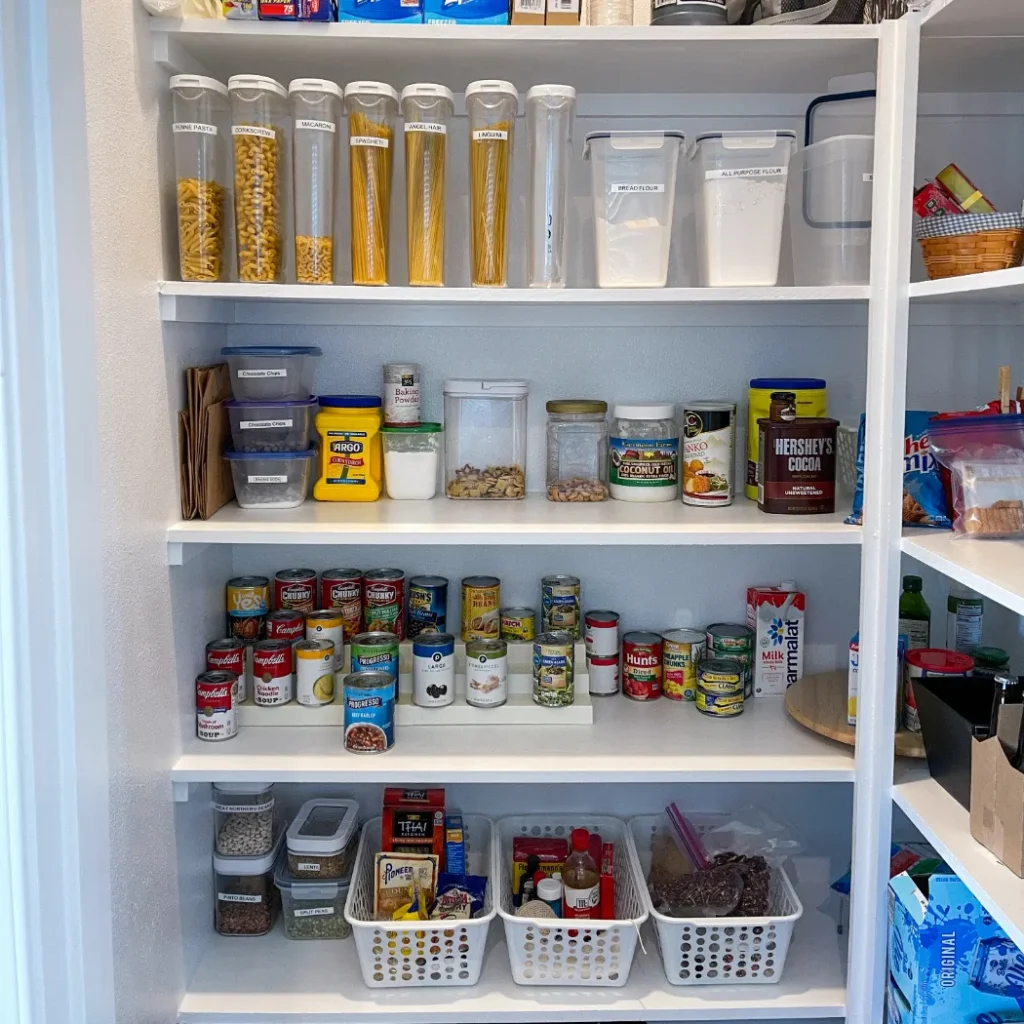 A pantry is a great way to store food items while keeping them organized and easily accessible when preparing meals. Shelves can be adjusted based on the size and shape of the items you plan to put inside. You can also take into account special considerations such as temperature control or lighting needs.
13. Garage Space Conversion
Converting part of your garage into a living area is another great way to add some much-needed square footage. Consider setting up an office or crafting area if you have limited floor space or converting part of your garage into a storage room. You can even turn it into a small apartment.
14. Garage Room Addition
Adding a single room on top of your garage can provide more living space and increased value for resale. It's one of the most cost-effective ways to gain square footage since it typically doesn't involve major construction.
15. Carport
Carports come in all shapes and sizes, so they can easily fit whatever kind of vehicle(s) you have while still allowing plenty of room for outdoor furniture, grills, etc.
16. Attic Conversion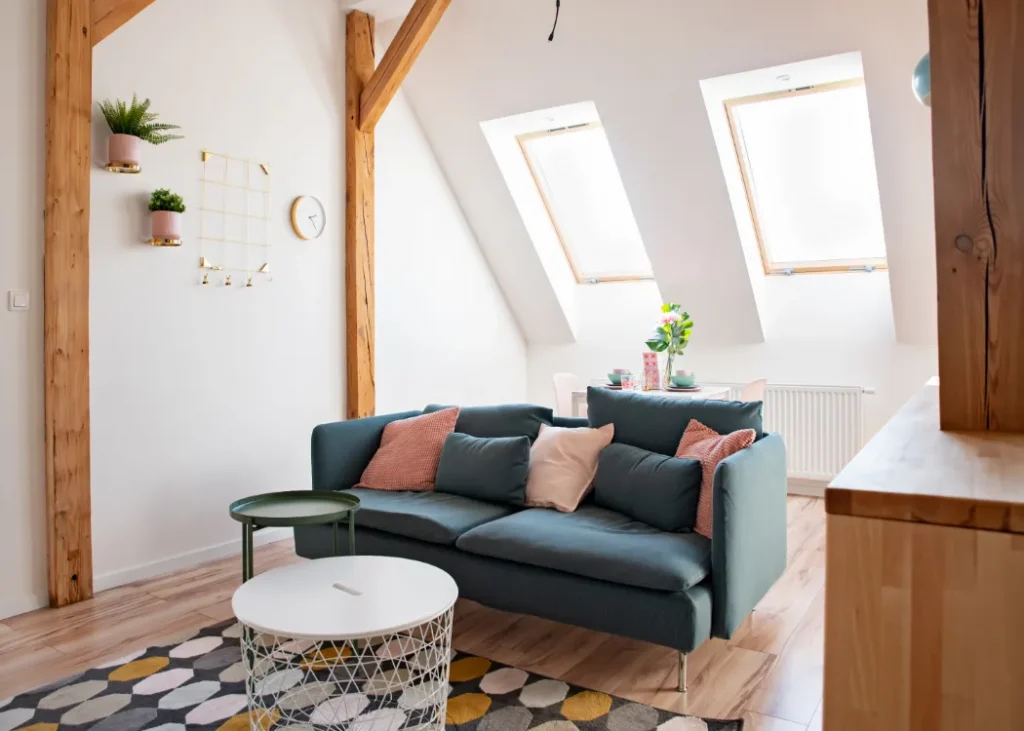 This addition can be used as an extra master bedroom, office, or family room. It is important to note that this process may require additional insulation and ventilation to ensure comfort and energy efficiency.
17. Basement Living Space Conversion
Basements can often be forgotten when it comes to considering extra living space. However, if you have an unfinished basement, you may be able to turn it into an additional room for guests or even use it for storage.
18. Second Story
If you have a one-story house, adding another level can give you more room without having to move house. This addition also allows you to add outdoor decking or balconies on the second story with beautiful views!
19. Modular Addition
A modular addition is perfect if you don't want the hassle of building from scratch but still want extra room in your home. This type of addition is typically prefabricated and then assembled on-site, so it doesn't require extensive construction work outdoors or inside your home.
20. Outdoor Living Space
An outdoor living space can provide extra usable square footage while still being outdoors—perfect for entertaining guests or just relaxing after a long day at work!
21. Deck Addition
A deck addition adds value to any property while giving homeowners more usable outdoor living space. Decks are often built from wood but can also be built from composite materials like vinyl or plastic for increased durability and low maintenance requirements.
How Much Does A Home Addition Cost?
A home addition can cost, on average, about $150 per square foot. It depends on factors such as square footage, your contractor, location, etc.
Square Foot
The size of the home addition is one of the most influential cost factors. Generally speaking, the larger an addition is, the more expensive it will be because it involves more labor and materials.
Your Contractor's Tier
The tier system typically consists of three levels—basic, mid-range, and high-end—with basic being the least expensive and high-end contractors being among the most costly. Higher-end contractors are more communicative, better with deadlines, have more respectful teams, and do better work overall.
Home Location
Certain areas may require different building codes or permits than others. For example, if you live by a beach or in a hurricane-prone area, you might need to upgrade materials like windows to withstand extreme weather conditions. Cities tend to be more expensive areas than rural ones, and different cities have different costs too.
Material Choices
Using higher quality materials can increase cost, whereas opting for lower grade options can help keep expenses low. Higher-end materials tend to look better and last longer.
Permits
Depending on where you live and what type of project is being done on the property, you may need to get certain permits from local authorities before beginning. This process takes time, so plan accordingly! Don't forget about inspection fees during the project. They vary based on location so check with your contractor before moving forward.
How To Choose The Right Type Of Home Addition
Function And Purpose
The most important factor in deciding what kind of addition you want is deciding what function it will serve. Who is it really for? What do you need it to do? How are you expecting it to enhance your life?
Budget Considerations
Before committing to a specific type of home addition, consider how much money you have available for the project and that your plans fit within it. You may also want to look into financing options or grants to make sure that your dream project doesn't become too expensive.
Integration With Your Current Home
When adding an additional structure to your existing one, it's important to consider how the two will integrate. Consider not just the aesthetics but also practicality. Will this new space have access to existing utilities? Will there be enough room for furniture and appliances? These considerations will help ensure that the new structure is functional and visually pleasing.
Home Addition FAQs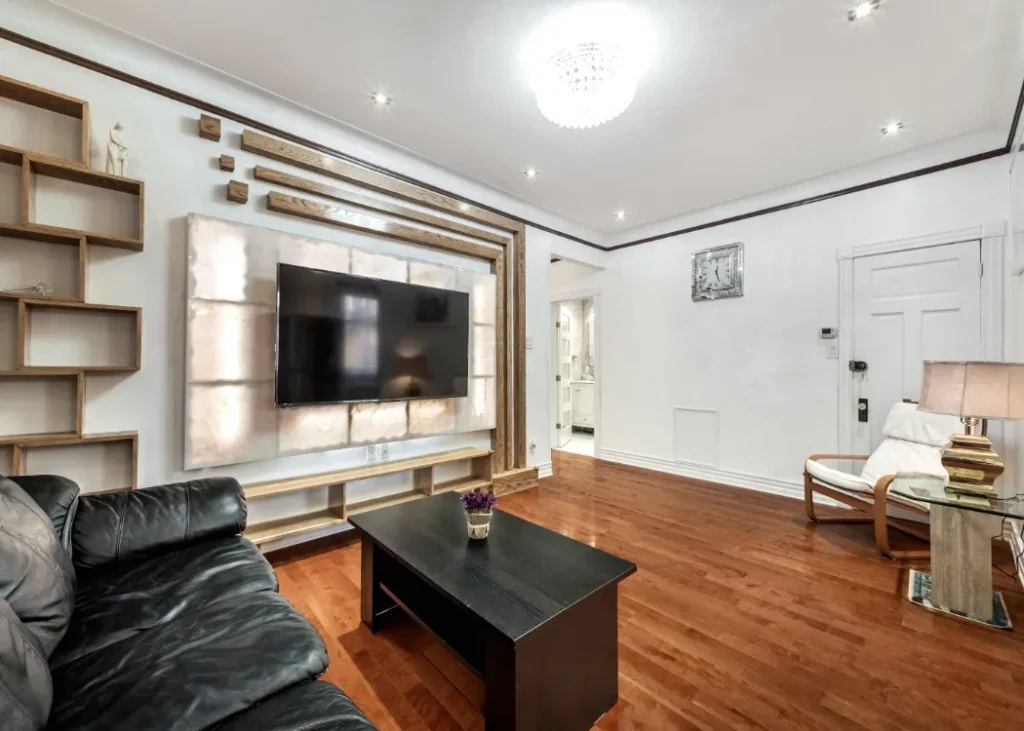 What's The Cost To Build-Up vs. Building Out
The cost of building up versus building out can vary significantly depending on several factors. These include material choice, project size, and local labor costs. Generally speaking, however, building up tends to be more expensive than building out.
Is A Home Addition Worth It?
Whether or not a home addition is worth it depends on your individual needs and budget. If you need extra living space but don't want to move to a bigger home, then adding on could be the perfect solution. However, keep in mind that the cost of construction can quickly mount up if you go too big or get carried away with materials and fixtures.
Is A Home Addition Right For Me?
Whether or not adding a home addition makes sense comes from personal preference and budget considerations. If done correctly with quality materials and craftsmanship by professionals, an addition can add convenience and value when it comes time to sell. However, as we've seen above, it pays off greatly to do research before committing one way or another.
How Do You Build A Home Addition?
Building a home addition involves four main steps: obtaining permits from local authorities; selecting materials; preparing for construction; and constructing the actual addition itself.
Tailor Your Home To Your Lifestyle With Frei Remodeling
An addition to your home is a great way to increase the size and value of your property. You can tailor your home to fit your and your family's lifestyle better.
Frei Remodeling specializes in all types of home additions, so we can help you find the perfect solution for your needs. Call us or fill out our contact form today to get started on your project!